Ignite interest in education
If you need online tools and resources that offer innovative elearning strategies to help engage students. Or if your teachers need guidance to understand and practice authentic teaching to help their students master skills and standards. Then a well designed gamification strategy is what you need to motivate and engage them to achieve more.
Identify and evaluate missions. Set daily, weekly and monthly goals. Offer students ownership of their learning. Make learning visible. Provide a manageable set of subtasks and tasks. Track behaviours in real-time. Reward achievements and incentivise desirable actions.
 Transform a trivial activity into something learners voluntarily want to be a part of. 
The benefits of gamification in education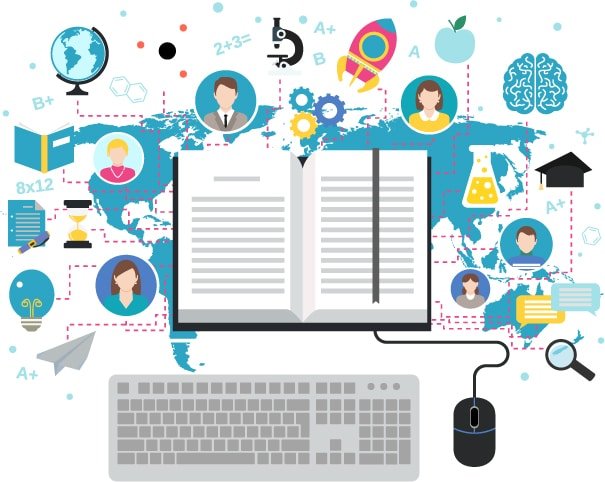 Ensure learner's interest and participation

Speed up the learning curve

Improve knowledge absorption and retention

Keep track of a learners progress

Increase learner's ownership over their learning

Reinforce important lessons and behaviours

Personalize student or professional development

Improve learning visibility with progress indicators

Makes eLearning fun and interactive
Gamification examples in education
Enhance the eLearning experience
Ensure a mastery orientation and drive engagement in your course. Allow teachers to keep track of student accomplishments. Let students visualise their progress. Expand and open access to content using levels. Give recognition for completing tasks. 
---
Increase engagement in app users
Motivates users to engage with your app and earn tangible rewards. Define your learning objectives. Set clear goals. Use analytics to define how your strategy should be developed and how successful it will be.
---
Benefit struggling students
Help students with difficulties in learning to achieve flow, focus and absorption. Improve performance by completely engaging them. Let them see their improvement using leaderboards and level advancement. Reinforce important lessons and reward their effort.
---
Improve corporate eLearning
Train and motivate employees. Simplify new employee onboarding. Ensure regulatory compliance. Improve quality of customer contact in call centers.  Improve adoption of existing software. Reduce security risk. Educate customers.
---
Provide professional development
Match quality content with an expert delivery solution to increase motivation and overall engagement. Provide teachers with a manageable set of subtasks and tasks. Celebrate achievements and give them a chance to learn from their mistakes.
---
Take the stress and fear out of assessments
Make learners look forward to taking an assessment. Change fear and stress into fun. Motivate them to score well. Help them to pursue self-improvement providing a clear visualisation of their learning process. 
---
See How Mambo Can Work For Your Business
Want to increase workforce productivity, measure activities and get more results?