Optimise throughput of your manufacturing process
Manufacturing is a very competitive space. It is important to optimise processes, keeping everything organised and standardised. Avoiding downtime by proactively managing equipment failure so that throughput can be quantified and stabilised. With continuous training and monitoring helping us keep employees engaged and productive.
Using Mambo you can create and incentive for employees to follow the processes and train continuously. You can clearly define their goals and targets. Provide them with real-time updates on their progress. Measure them every step of the way and recognise them for their accomplishments.
The benefits of gamification in manufacturing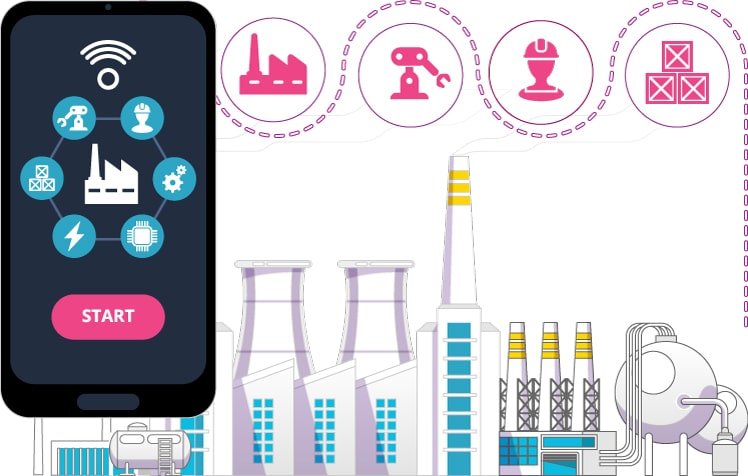 Optimise production throughput

Ensure proper process is followed

Improve overall quality of metrics

Reduce waste and error rates

Increase employee skills, recruitment and training

Boost knowledge absorption and retention

Reinforce important lessons and behaviours

Improve performance in call centres, marketing, sales team, or any  other sector of your company

Increase awareness of new products and services

Simplify on boarding process
Gamification examples in manufacturing
Educate for regular preventive maintenance
Postponing or delaying preventive maintenance affects worker safety, product quality and overall throughput. Defining, tracking and reinforcing these valuable behaviours and processes is critical.  Transform them into an integral part of the employees' career development path.
---
Organise and standardise procedure
The key to a productive manufacturing process is to have standardised processes and an organised space. This allows us to accurately measure throughput. Use Mambo to ensure standards are followed and to transparently measure the throughput of each employee.
---
Foster a culture of recognition
Studies show that most employees feel undervalued and not recognised sufficiently. Stimulate recognition in all directions, amongst peers, top to bottom and bottom up. Know and reward employees who are recognised as your top performers.
---
Promote health and safety
Reinforce the importance of following safety procedures and the proper use of equipment. Develop an interactive training course. Set clear safety goals and let workers see their progress. Give recognition for completing related tasks and allow peers to recognise each other.
---
Create a better work environment
Drive motivation and improve the communication of your company's goals. Promote team spirit with friendly competitions and challenges. Give managers and employees the ability to track their progress. Reward employees who are bringing their A game and coach the others.
---
Keep products relevant
Engage your customers with your product. Give points for each review. Reward their purchase with points. Allow them to redeem points for gift cards. Spread your reach with special promotions for sharing your product or recommending it to their friends.
---
See How Mambo Can Work For Your Business
Want to increase workforce productivity, measure activities and get more results?