Build memorable relationships with your audience
People's expectations have changed. Gaining and keeping the attention of your audiences is not an easy task. They are masters at navigating the noise. They expect immersive experiences. They expect to be entertained.
Get noticed and attract the right attention with a unique and innovative experience. Create a dialog with your fans, tailor experiences for them and trigger emotional responses. Cater to occasional and frequent buyers with tailored programs, and amplify the reach of those who are true advocates.
The benefits of gamification in media & entertainment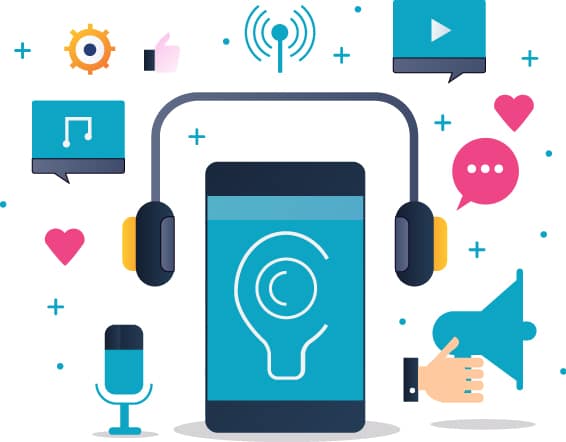 Ensure peoples interest and participation

Drive new and returning customers

Get more email subscribers

Ensure regular interactions with emails

Increase user engagement with a new product or event

Increase brand promotion and awareness

Improve customer retention and loyalty

Reinforce important behaviours
Gamification examples in media & entertainment
Discover and leverage brand advocates
Surface who your true brand advocates are and amplify their message. Show clear and actionable benefits to your audience for interacting with your brand. Give points for completing desirable behaviours like bringing new customers.
---
Train and motivate new employees
Communicate to employees exactly what is expected of them. Train employees in corporate values, product portfolio, branding, risk reduction, safety and compliance. Give rewards for skill development, increased job responsibilities and information retention.
---
Speed up time to expertise
Impact company goals quicker. Turn the on-boarding process into a positive experience. Engage new hires with relevant content so they are prepared to achieve individual goals, adhere to standards and work towards the company vision.
---
Build an engaged community
Build a strong relationship between your audience and your brand. Motivate fans to level up by completing interesting activities. Create different tiers and grant different benefits for each one. Grant privileged access to your advocates.
---
Scale your audience
Give incentives to those who attend your events, conferences, exhibitions or shows. Give them reasons to invite their friends and family. Create dynamics that makes users want to engage. That makes them want to share your brand or experience with their social networks.
---
Increase users interaction
Entertain users using an interactive gamification solution. Promote a fun environment to engage your target audience. Give points for their contributions such as commenting, sharing, rating or recommending more friends to join. Create an engaged community, not a regular loyalty program.
---
See How Mambo Can Work For Your Business
Want to increase workforce productivity, measure activities and get more results?