Boost your teams performance
Telecoms are facing more demanding customers and growing competition from non traditional providers. To retain customers it is important to offer a quality service. To have well trained employees who are capable of hitting their targets. Lack of this can create risks for the entire company.
Gamification can be used to ensure your company's growth. It allows you to communicate your expectations. To provide guidance when necessary. To clearly define career milestones and goals. Use it to improve the performance of your contact centers, sales teams or sales channels.
The benefits of gamification in telecommunications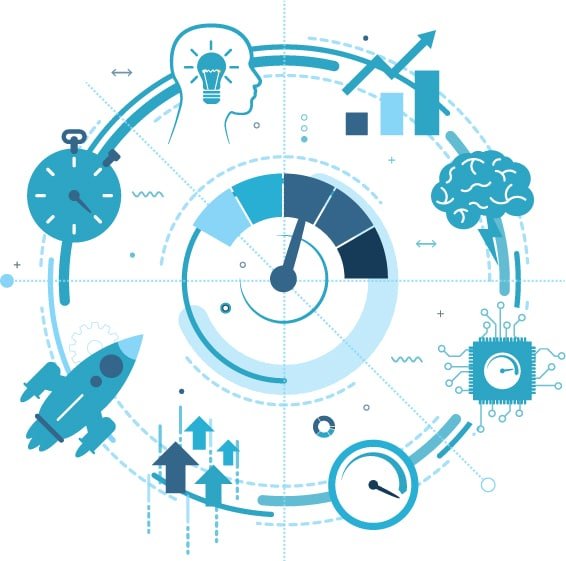 Drive employee engagement and job satisfaction

Improve contact center environment

Increase customer experience and loyalty

Ensure full product knowledge

Accelarate onboarding process

Increase in employee productivity and sales

Improve quality of existing software

Monitor employees and customers activities

Boost performance in call centers, crm, sales team, or any other department of your company
Gamification examples in telecommunications
Boost contact center performance
Stimulate the use of tools for an integrated and engaging training experience. Allow managers and employees to check how close they are to their objectives and goals. Identify and predict the best productivity periods. Reduce absenteeism and abandonment rate.
---
Ensure policy and regulatory compliance
Operate safely and securely. Create an engaging program to ensure compliance with organisational rules, programs, and policies. Reward your employees for sticking to policies, send reminders in real-time and track their progress and results.
---
Deliver effective communication of your company's goals
Understanding the overarching goals of the company inspires appreciation. Create milestones that are aligned with your companies objectives. Show employees how their contributions impact the trajectory of their company.
---
Train and motivate new employees
Let your new hires know what's expected of them. Train employees in corporate values, product portfolio, branding, risk reduction, safety and compliance. Give rewards for skill development, job responsibilities and information retention.
---
Maximize employee performance
Allow employees to develop new skills and retain information at work. Create interactive lessons with a reward-based system. Use leaderboard, points, badges and special status. Motivate them to unlock deeper knowledge.
---
Educate and engage customers
Educate customers and ensure that they understand the benefits and values of the services or products you offer. Send them real-time feedback. Use badges to reward desired behaviours like frequent visits, reviews or product purchases.
---
See How Mambo Can Work For Your Business
Want to increase workforce productivity, measure activities and get more results?