Keep distributed teams together
Remote work or flexplace arragement brings out a new world of advantages. Now it's possible to hire top employees around the world with flexible schedules, reduced commuting time and costs. But it also means diffficulty in keeping up the levels of employee productivity, team spirit and peer-to-peer connections.
Use Mambo to increase employee engagement and commitement in a rewarding way.
Provide a manageable set of subtasks and tasks. Track behaviours in real-time. Reward achievements and incentivise desirable actions.
Gamification solution for remote work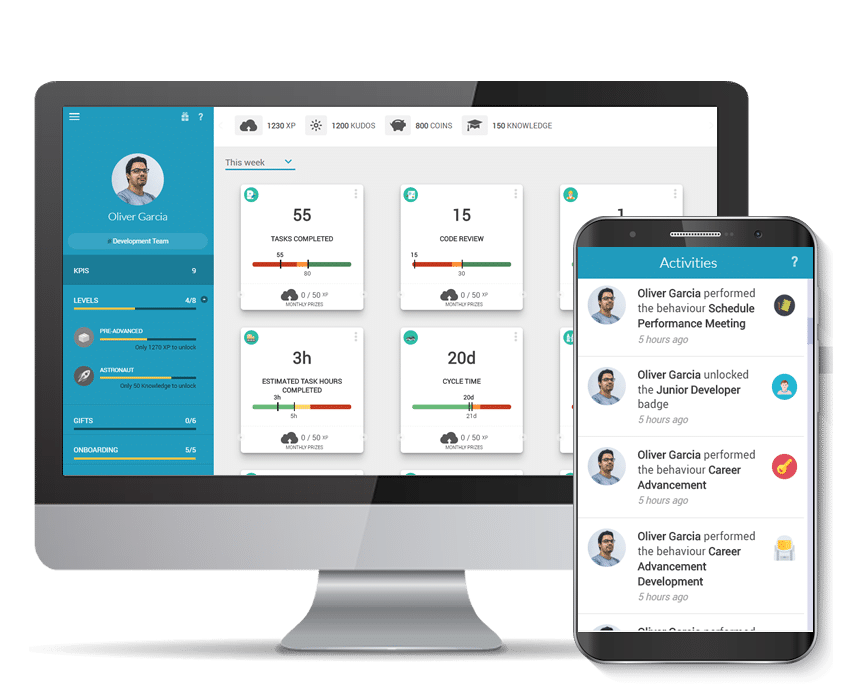 Top gamification benefits for remote work
Create a custom gamification solution to recognise your keenest stakeholders and entice new comers to participate in a vibrant community.
---
Reward customers who have an impact on your decisions. Active community members play a vital role in nuilding trust and community ownership.
---
Engage casual visitors and turn them into loyal community members. Increase their contributions over time and watch them blossom into brand ambassadors.
---
Engage community users with your research. Poll customers to gather their opinions and views. Measure their contributions.
---
Target the community of users who are too busy to participate in real life trials. Who are willing to donate their online time to help your business.
---
Increase retention and attract more customers by providing a personalized experience. Let each customer pick their journey, making it unique.
---
See How Mambo Can Work For Your Business
Want to increase workforce productivity, measure activities and get more results?