Promote developers' growth and productivity
Promote developers' growth and productivity
Keep your development team happy, motivated and organised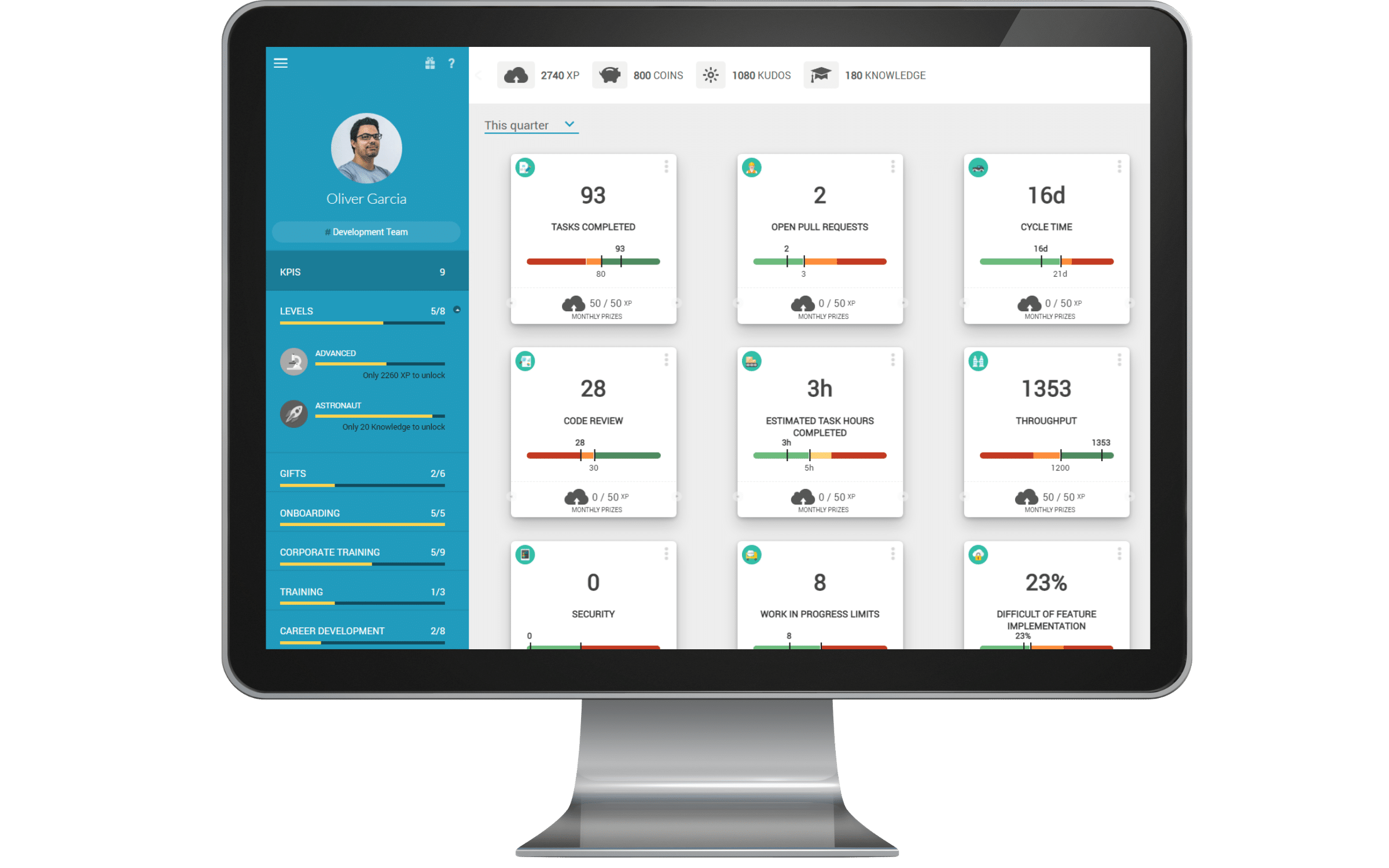 PROUDLY HELPING COMPANIES WITH GAMIFICATION PROJECTS ACROSS THE GLOBE
Increase productivity and collaboration with a reward system based on results
Increase productivity and collaboration with a reward system based on results
Assign and measure team goals. Use KPI's to measure daily, weekly or monthly metrics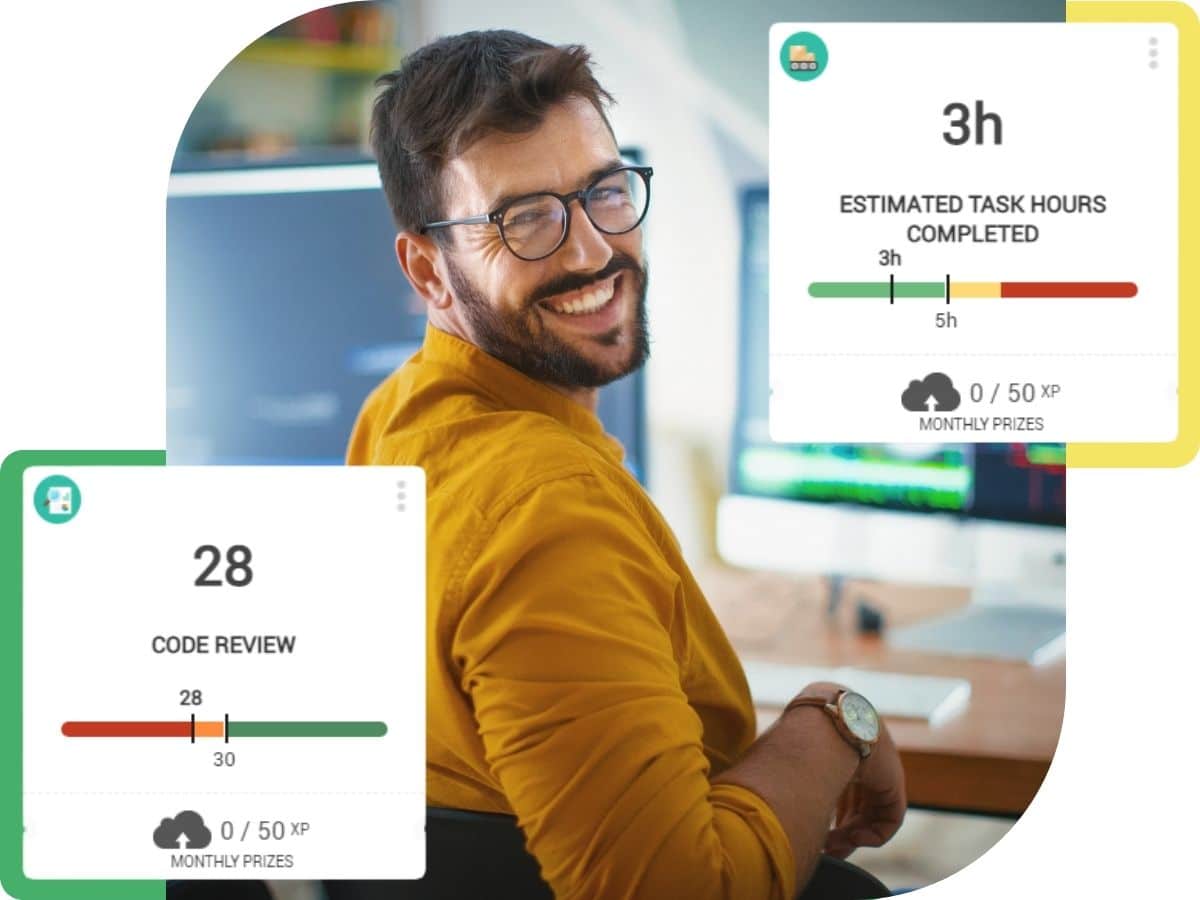 Gamification solution for better developement performance
Gamification solution for better developement performance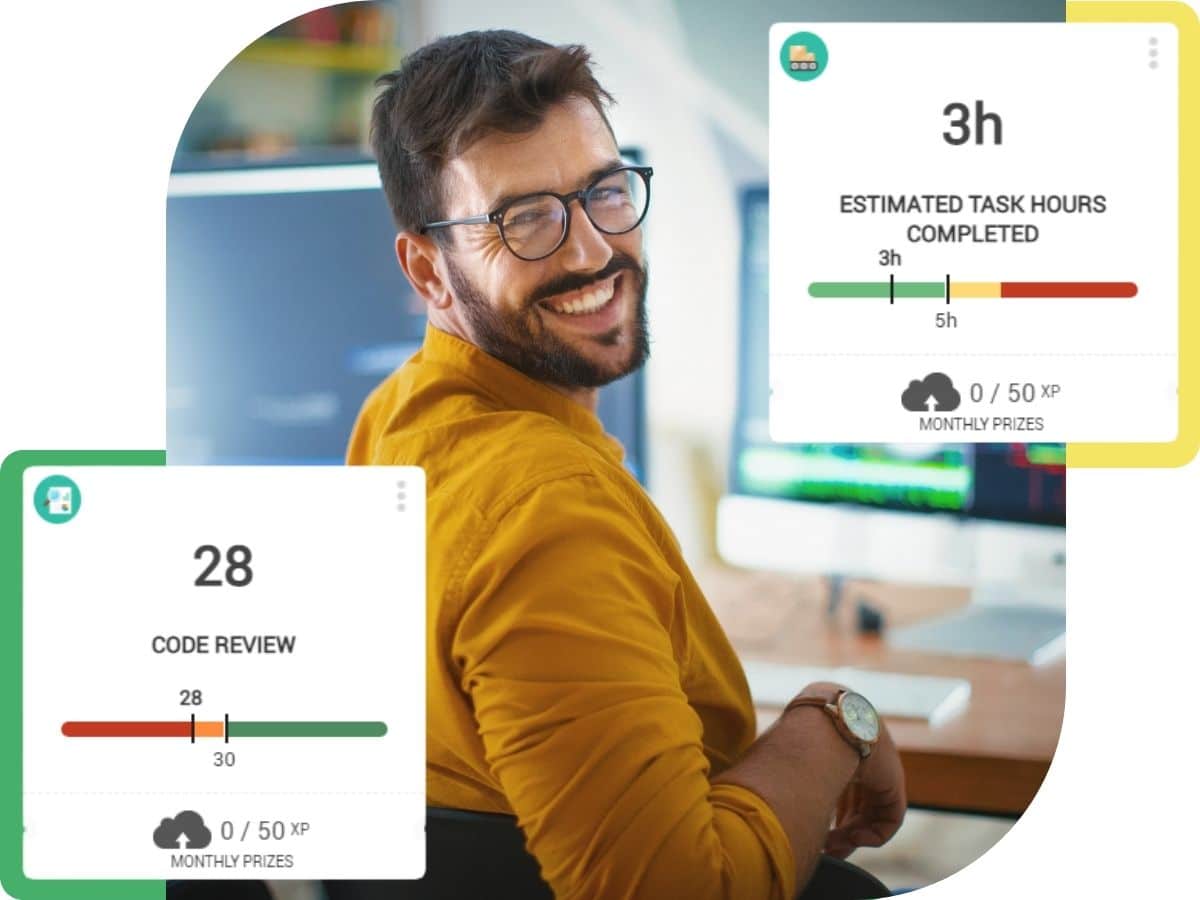 Use Mambo's gamification platform to get a real-time perspective on goals and progress. Measure the productivity of developers. Evaluate hours worked, bugs fixed or tasks completed
Use Mambo's gamification platform to get a real-time perspective on goals and progress. Measure the productivity of developers. Evaluate hours worked, bugs fixed or tasks completed.
 Top gamification benefits for development teams
Create a custom gamification solution for project managers and developers — where leaderboards, KPI's and more can be securely accessed and managed from any device.
---
Foster a sense of belonging in your developer teams by defining and communicating clearly your company's purpose. Encourage better collaboration and retain talented developers.
---
Pave developers path to success — empower developers to be persuasive and to keep going when they get stuck and a little bit distracted.
---
With a balanced reward system based on developer behaviours and goals, combined with continued challenges to motivate them, will generate an increase in software quality.
---
With a real-time system to track and report developers activities, providing visibility of your business targets is seamless. Decrease the complexity of your software development process.
---
Promote satisfaction in the work environment. Give goals, rewards and measure employee progress to drive desirable behaviours and improve efficiency.
---
See How Mambo Can Work For Your Business
Want to increase workforce productivity, measure activities and get more results?